YOUR BIRTHDAY TREAT FROM US!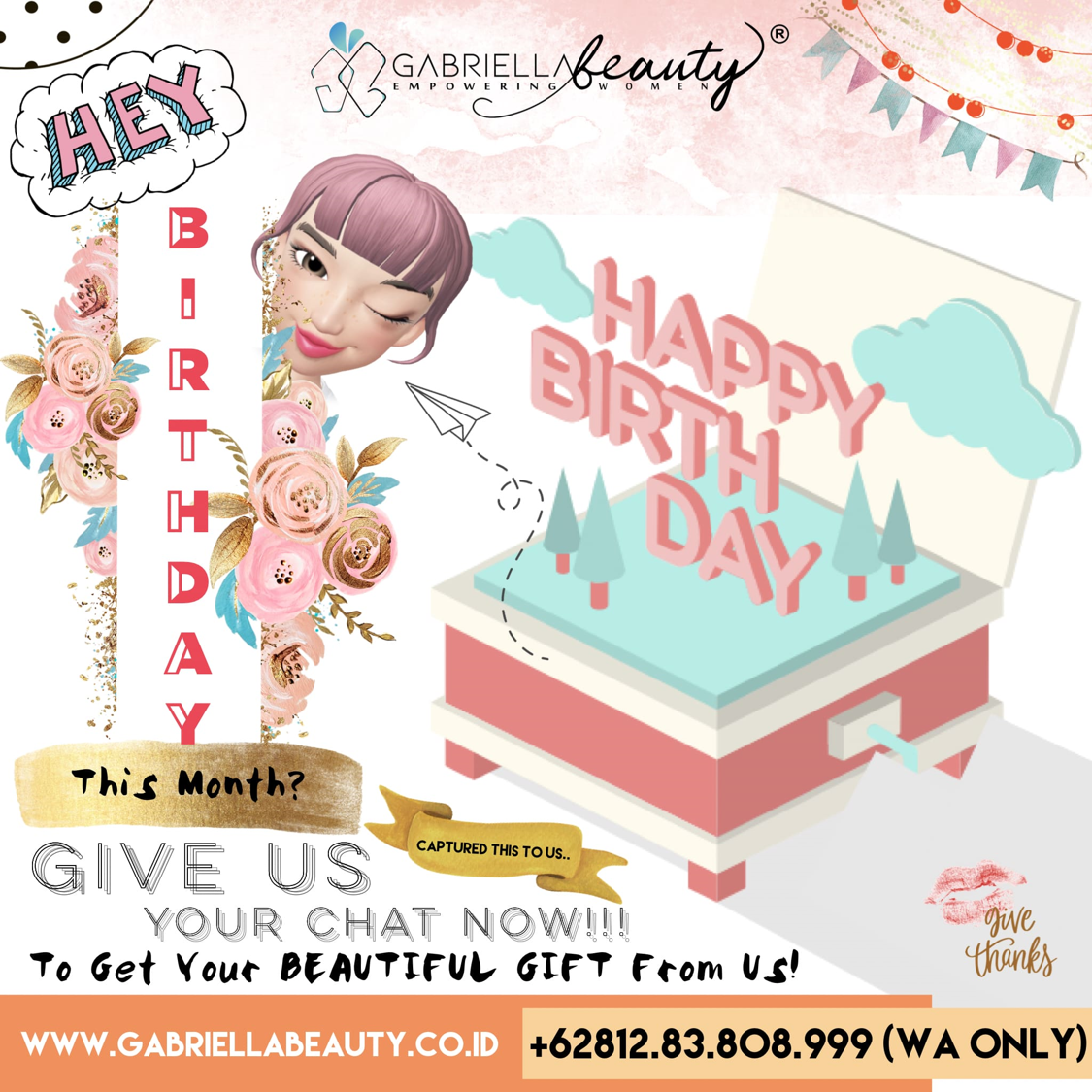 Nail Art & Treatment•Eyelash Extension•Premium Lash Lift•Sulam Semi Permanent Make Up•Waxing•Threading 
Our Founder Said =
"Our Queens Are Our Customer!
So, We Always Give The Best For Our Lovely Customer. 
Such As, Your Birthday Surprise..! 💓❤
Please, Captured/ScreenShot This Message Then Chat To Us Through WhatsApp/Line.
Then, Your Special Surprise Give Will Sent To You Very Soon..!"
~Ms. Gaby.
💚 CHAT ME FOR MORE INFO OPTIONS!
NEED MORE INFO? Just contact us by WhatsApp now..
                           ❤🙏
         LET'S EMPOWERING WOMAN TOGETHER AS A TEAM!
Master Gaby
+6281283808999 
(WA ONLY)
More Inspiration ?
🙋🏻‍♀ Just Click : 
Follow Us For Inspiration :
@GabriellaBeautyCentre 
OR
🙋🏻‍♀ Just Click : https://www.instagram.com/gabriellabeautycentre/?hl=en 
#GBEmpoweringWomen 
#BeautyPreneur 
#GBeautyPreneurRules 
💋 Master Gaby 💋