Beauty Begins The Moment You Decide To Be Yourself!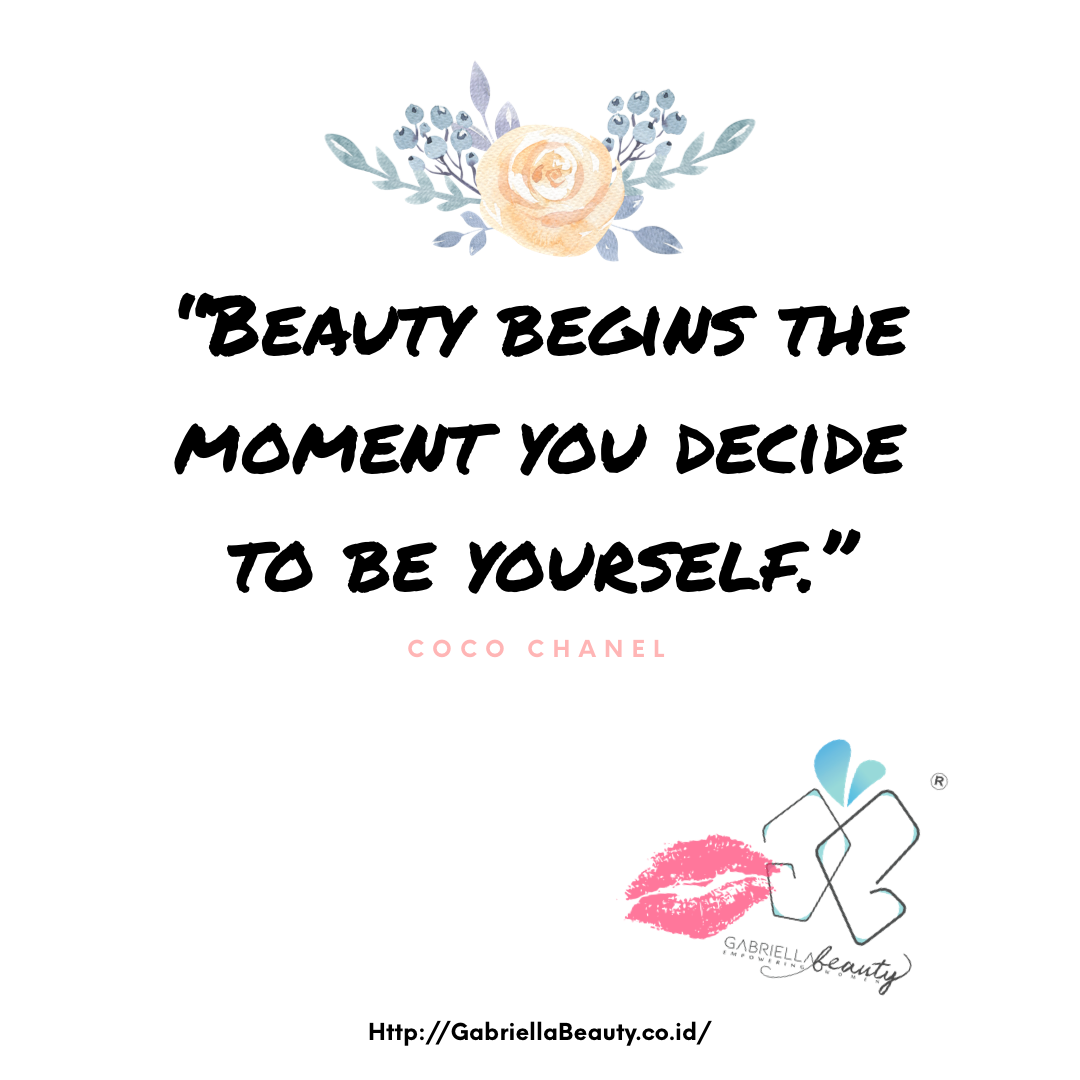 Hi #Gbeauties
Bhee dateng lagi membawa inspirasi, du du du du du...
*bacanya sambil bersenandung :D
Bhee seneng deh, akhirnya kegelisahan yang Bhee rasakan akhirnya terbayarrrrr
Wuuhhh!
Gimana enggak?
Gini, Bhee punya temen yang agak tertutup, lebih menghindar dari keramaian, dan aduhhh minder teruss
Kalau di ajak keluar rada susah :(
Kan sedihhh akutuuuu ;(
Kita suka quality time berdua dan itu maunya d rumah dia,
Terusss, Bhee kan lama-lama gak kuat menahan rasa di dada (seperti rasa ke si Dia :D)
Bhee ajakin ngobrol dari hati ke hati, kenapa dia kayak gituu, Dan #Gbeauties tau ga sihh, dia itu minder karena merasa gak cantik, beda sama orang lain, padahal dia udah berusaha meniru orang lain yg dia kagumi, termasuk meniru Bhee!!
What ?!
Oke, to the point!
Girls, ketidakpercayaan diri itu jadi masalah yang paling banyak dialami oleh para Wanita. dan itu menjadi penghalang untuk bisa menikmati hidup yang sesungguhnya.
And #GBeauties pasti tau kan, wanita itu makhluk yang unik. Saat kecantikan tidak lagi menjadi objektif, akan makin banyak wanita yang semakin tenggelam dalam ketidak percayaan dirinya.
So, kenapa harus merasa tidak cantik?
Kita semua cantik, justru saat kita menjadi diri sendiri, itulah puncak kecantikan kita.

"BEAUTY BEGINS THE MOMENT YOU DECIDE TO BE YOUR SELF"

Big Hug

BHEE
💋


#GBEmpoweringWomen
#ガブリラビューティ
#BeautyPreneur
#GBeautyPreneurRules
#GBeautiesWomanRules
More Inspiration ?
🙋🏻‍♀ Just Click :
Http://GabriellaBeauty.co.id/


Follow Us For Inspiration :
@GabriellaBeautyCentre
OR
🙋🏻‍♀ Just Click : https://www.instagram.com/gabriellabeautycentre/?hl=en